KEY POINTS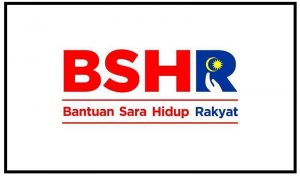 Bantuan Sara Hidup
Singles 40 years and above and earning less than RM2,000 as well as disabled individuals aged 18 and above get RM300; also eligible for MySalam insurance scheme.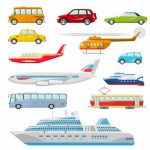 Public Transportation
To improve last-mile connectivity, government allocates RM450mil to acquire 500 electric buses and RM146mil to subsidise bus operators.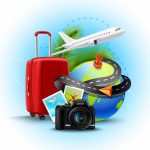 Tourism
RM90mil to drive awareness, promotions and programmes for the Visit Malaysia 2020 campaign, with tax breaks given to organisers of major events.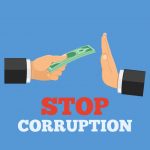 Combating Corruption
Malaysian Anti-Corruption Commission to be boosted with 100 additional personnel, RM50mil allocated for installation of 11,500 units of CCTV in police detention centres and immigration entry points.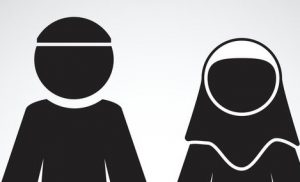 Bumiputra
RM445m grant to support bumiputra entrepreneurial development, in terms of access to financing, provision of business premises and entrepreneurship training.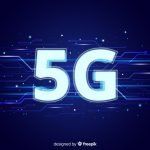 5G Technology
Government introduces 5G Ecosystem Development Grant worth RM50 million.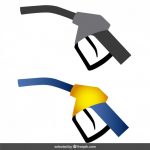 Targeted Fuel Subsidy
For BSH recipients, RM30/month for car owners and RM12/month for motorcycle owners in cash transfer. Non-BSH recipients gets 'Kad95' to enjoy discount of 30 sen per litre.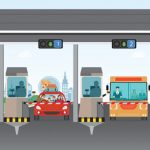 Toll
Toll rates for cars at the Second Penang Bridge will be reduced from RM8.50 to RM7.00, effective Jan 1, 2020.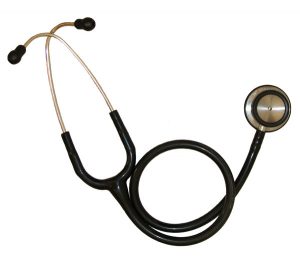 Health Insurance
MySalam scheme extended to cover 45 illnesses, age eligibility raised to 65 years and maximum gross annual income set at RM100,000 – benefiting and additional five million Malaysians.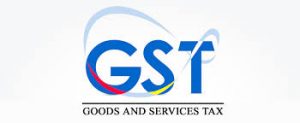 Goods and Services Tax (GST)
Government does not intend to bring back GST to respect the mandate given by voters in GE14.
CREATING CHAMPIONS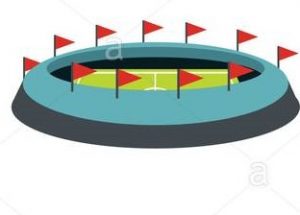 RM229mil for the 'Sports For All' programme, including upgrading of overall sports facilities, Youth & Sports Complexes and Community Sports complexes nationwide.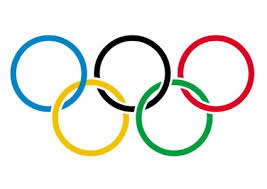 RM179mil for preparation of Tokyo Olympics 2020 and Hanoi SEA Games 2021, which also includes the development of paralympic athletes.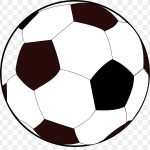 RM45mil for the National Football Development Programme, RM15mil more compared to Budget 2019.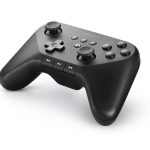 RM20mil allocated for deveopment of eSports in recognition of its growing potential.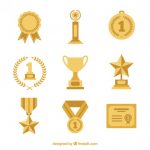 RM10mil to further promote women in sports and to produce the next Datuk Nicol Ann David, Pandelela Rinong and Farah Ann Abdul Hadi.
FOR THE PEOPLE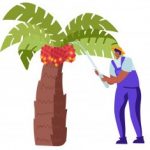 Smallholders and Felda settlers
A fund of Rm550mil to be made available for oil palm smallholders for replanting purposes. The loan is to be paid over a period of 12 years, including a moratorium of four years, at an interest of 2%.
RM200mil allocated under Bantuan Musim Tengkujuh to eligible rubber smallholders under Risda and Lembaga Industri Getah Sabah.
RM810mil set aside for welfare of the Felda community, RM250mil of which will be used for an income enhancement programme and RM300mil to write off interest of settlers' debts.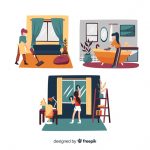 Housewives
i-Suri programme to be expanded where husbands can voluntarily elect to contribute 2% of the 11% employee contribution to wife's epf account.
RM20mil to be allocated to further extend benefits under i-Suri via social safety coverage under Socso.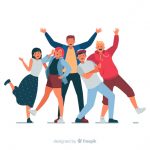 Youth
Graduates@Work initiative aims to help graduates who have been unemployed for more than 12 months. Graduates who have received a job offer will have a monthly incentive of RM500 for two years, in addition to the salary they receive. Employers will receive a monthly incentive of RM300 for the same time period.
RM30mil provided to Human Resources Development Fund will collaborate with the industry to provide TVET training to 3,000 youths from low income households.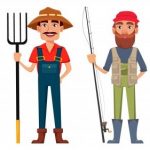 Farmers and Fishermen
Increased allowance of RM250 per month from RM200 for fishermen.
RM150mil allocated to facilitate crop integration to supplement incomes of farmers, fishermen and smallholders.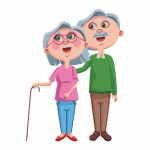 Senior Citizens
RM575mil socio-economic assistance to senior citizens benefiting 137,000 senior citizens living below poverty level.
RM4.6mil set aside for Senior Citizens Activity Centres to cover the expenditure of 129 centres nationwide.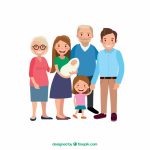 Family
RM2,000 tax relief for parents sending their children to a registered nursery and kindergarten.
New withdrawal category under the Employees Provident Fund(EPF) to be introduced to couples seeking fertility treatment like in-vitro Fertilisation.
The government set aside RM60mil to provide pneumococcal vaccine for all children.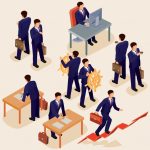 Public Servants
Higher allowance of RM2 per hour for the People's Volunteer Corps(Rela) from January 2020.
Fire and Rescue Department personnel will receive a special allowance of RM200 a month.
Special payment of RM250 for government retirees including non-pensionable veterans.
Cost of Living Allowance (COLA) to be increased by RM50 per month beginning 2020.
Civil servants who have served for at least 15 years are eligible for early redemption of accumulated leave for up to 75 days as replacement pay.
Free personal accident insurance up to RM100,000 coverage for two years for new government housing loan borrowers.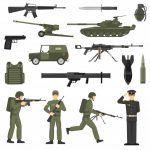 Armed Forces
One-off payment of RM500 to the 70,000 holders of Pingat Jasa Malaysia.
RM150mil allocated for repair and refurbishment of Malaysian Armed Forces family housing units.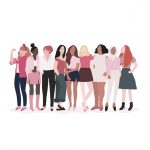 Women
RM200mil for women entrepreneurs with funding up to RM1mil for every SME.
33,000 jobs to be created annually for woman aged 30 to 50 who have stopped working for a year or more under #women@Work initiative.
Women who return to work will be given a salary incentives of RM500 a month for two years while employers will receive RM300 monthly in the same period.
Tax exemptions for women returning to work will be extended until 2023.
Employment Act 1955 will be reviewed to increase maternity leave from 60 days to 90 days effective 2021.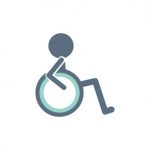 Special needs People
RM23mil allocated to ensure schools are disabled-friendly in line with the zero reject policy introduced by the Education Ministry.
RM20mil set aside for five new Independent Learning Centres, Down Syndrome training and disabled nurseries. All training and coaching services provided to the disabled will be tax exempted.
BUDGET 2020 : A SUMMARY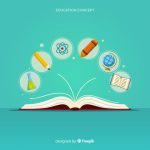 RM64.1bil EDUCATION
RM735mil for school maintenance and upgrading works.
RM783mil for repairs on dilapidated schools, particularly Sabah and Sarawak.
The government will construct schools in Langkawi, Kulai, Hulu Langat, Putrajaya, Pasir Gudang, Tumpat, Marang and Johor Baru.
RM23mil to ensure national school facilities are disabled-friendly.
RM5.9 bil for the Technical & Vocational Education & Training(TVET) programme.
RM1.3 bil for Mara education institutions and a further RM2 bil for student loans benefiting 50,000 students.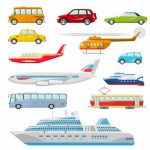 Transportation
18% discount on toll charges for the North-South Highway and across all PLUS highways.
The take-over of four Klang Valley highways – Kesas, LDP, Sprint and SMART Tunnel will not burden the government as financing, operations and maintenance to be entirely funded by the collection of toll and congestion charges. No future funding by the government.
Reducing toll rates for cars at the Second Penang Bridge from RM8.50 to RM7.
RM450 mil to buy 500 electric buses for public transport in selected cities.
RM146mil subsidy for bus operators to enhance last-mile connectivity in rural and urban areas.
RM85mil allocation to ease congestion problems at Johor Causeway by adding 50 counters and streamlining immigration and PLUS counters.
The government intends to proceed with the Rapid Transit System between Johor Baru and Singapore.
Upgrade the Sultan Azlan Shah Airport including runway extension.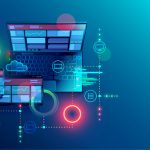 Technology
MCMC to allocate RM250mil for various technologies, including satellite broadband connectivity.
RM210mil allocation to accelerate the deployment of new digital infrastructure for public buildings.
RM50mil for 5G Ecosystem Development Grant.
RM25mil to set up a contestable matching grant fund to spur more pilot projects on digital applications such as drone delivery, autonomous vehicle and blockchain technology.
RM10mil to MDEC to train microdigital entrepreneurs and technologists.
RM450 mil to Khazanah Nasional to implement digital stimulus involving one-time RM30 to qualified Malaysian aged 18 and above with annual income less than Rm100,000.
Digital Service Tax will come into effect starting Jan 1. This is expected to affect streaming services such as Netflix and Spotify and digital advertising offered by Google.
RM1bil worth of customised packaged investment incentives annually over five years to attract Fortune 500 companies and global unicorns in high technology, manufacturing, creative and new economic sectors.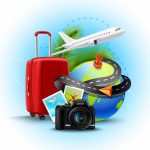 RM1.1bil TOURISM
RM90mil allocation to promoted Visit Malaysia 2020 campaign.
RM100mil allocation for the construction of new cable car system to Penang Hill.
RM25mil allocation to the Malaysia Healthcare Tourism Council (MHTC) to strengthen medical tourism.
New investments in international theme park projects will be given income tax exemption of 100% of statutory income.
Travel agents under the Tourism, Arts and Culture Ministry are allowed to submit group application for up to 100 people per transaction through the eNTRI and eVISA system.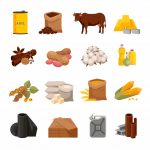 COMMODITY
RM550mil palm oil replanting loan fund for smallholders collateral-free at an interest rate of 2% per annum, with a tenure of 12 years including a four-year moratorium on repayment.
RM27mil to support Malaysian Palm Oil Board's (MPOB) efforts to market palm oil internationally and counter anti-palm oil campaigns.
Enhance implementation of biodiesel, with the B20 biodiesel for the transport sector to be implemented by the end of 2020. This is expected to increase palm oil demand by 500,000 tonnes per annum.
RM200mil for Bantuan Musim Tengkujuh to eligible rubber smallholders under RISDA and Lembaga Industri Getah Sabah (LIGS).
RM100mil for rubber production in 2020 to enhance the income of smallholders faced with low rubber prices.
RM738mil for RISDA and Federal Land Consolidation and Rehabilitation Authority (FELCRA) to implement various income-generating programmes to benefit the more than 300,000 RISDA and 100,000 FELCRA smallholders.
RM810mil for the welfare of FELDA community.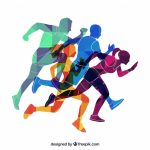 SPORTS
RM299mil to implement the Sports for All programme.
RM179mil for preparation in international sporting events such as Tokyo Olympics 2020 and Hanoi SEA Games 2021 which includes the development of paralympic athletes.
RM138mil for youth development programmes for the Youth Power Club(YPC), Malaysia Future Leaders School(MFLS) and volunteerism initiatives.
RM20mil to Malaysian Digital Economy Corporation (MDEC) to grow local champions in creating digital content, especially in e-Games, animation and digital arts.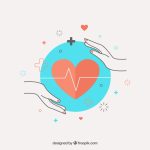 RM30.6bil HEALTHCARE
RM1.6bil for building new hospitals, upgrading, expanding current hospitals.
RM319mil to build and upgrade health and dental clinics as well as headquarters.
RM227mil to upgrade medical equipment.
EPF withdrawal will be allowed for IVF procedures.
RM60mil for pneumococcal vaccination for all children.
RM59mil will be allocated in collaboration with NGO medical ambulance services to acquire more ambulances, to ensure a more responsive emergency and trauma services.
RM5mil for mobile clinics to help rural residents especially the Orang Asli.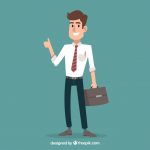 CIVIL SERVANTS, WAGES & PENSION
Proposal to increase the minimum wage rate only in major cities to RM1,200 per month from RM1,100.
RM500 per month incentives for two years for graduates who secures jobs after at least a year of unemployment. Employers receive RM300 per month for each new hire for two years.
RM500 per month incentive for women returning to work.
RM500 special payment for civil servants Grade 56 and below.
Wage incentive for Malaysians who are hired to replace foreign workers is at either RM350 or RM500 per month for a duration of two years, and corresponding hiring incentive for employers up to RM250 per month for two years.
RM250 special payment for non-pensionable veterans.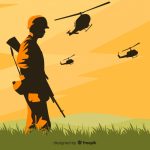 RM32.5bil DEFENCE & PUBLIC SECURITY
To safe guard national safety, the allocation to the Home Ministry will be increased to RM16.9bil in 2020.
The government will increase allocation to the Defence Ministry to RM15.6bil where the key focus will be to enhance defence readiness, such as by improving th Armed Forces mobility. This includes meeting the changing nature of threats, such as having Fast Interceptor craft for safeguarding the waters of Sabah.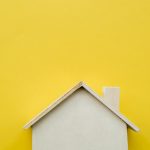 HOUSING
Through Rent To Own(RTO) scheme, financing of up to RM10bil will be provided by financial institutions with support from the government via a 30% or RM3bil guarantee.
This RTO scheme is for purchase of first home up to RM500,000 property price. Under this scheme, the applicant will rent the property for up to five years. After the first year, and the tenant will have the option to purchase the house based on the price fixed at the time the tenancy agreement is signed. Stamp duty exemption is provided.
The government will lower the threshold on high-rise property prices in urban areas for foreign ownership from RM1mil to RM600,000 in 2020 to reduce supply overhang of condominiums and apartments amounting to RM8.3bil in the second quarter of 2019.
To assist the youth in purchasing their first home, the government will extend the Youth Housing Scheme from Jan 1, 2020 until Dec 31, 2021.
On the Real Property Gains Tax(RPGT) imposed on disposal of properties after five years onwards, the government will enhance RPGT treatment by revising the base year for asset acquisition at Jan 1, 2013 as compared to the previous base year of Jan 1, 2000.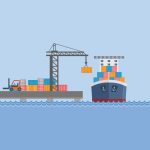 PORTS & INDUSTRIAL PARKS
To conduct feasibility studies on the Serendah-Port Klang Rail Bypass and the Klang Logistics Corridor, a dedicated privatised highway connecting Northport and Westport, both projects estimated to cost RM8.3bil.
RM50mil allocation for the repair and maintenance of roads leading to Port Klang.
RM50mil for the development of Chuping Valley Industrial Area in Perlis by NCIA.
RM69.5mil for the Kuantan Port related projects by ECERDC.
RM42mil for the construction of Sungai Segget Centralised Sewerage Treatment Plant in Johor by IRDA.
RM55mil for infrastructure in the Samalaju Industrial Park in Sarawak by RECODA.
RM20mil for the Sabah Agro-Industrial Precinct by SEDIA.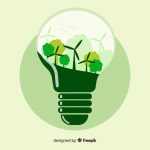 GREEN ENERGY
The government intends to attain Malaysia's goal to generate 20% of our energy consumption from renewable sources by 2025.
The Green Investment Tax Allowance (GITA) and Green Income Tax Exemption (GITE) incentives will be extended to 2023.
A 70% income tax exemption of up to10 years will be given to companies undertaking solar leasing activities.
Through Energy Performance Contracting, the upfront capital investment into energy saving equipment for government buildings will be repaid through the savings in utility costs achieved.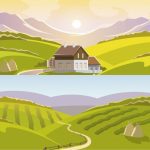 RM10.9bil RURAL DEVELOPMENT
RM587mil will be allocate for rural water projects, out of which RM470mil will be for Sabah and Sarawak to meet Malaysia's target of 99% access to clean water.
RM500mil for rural electrification benefiting more than 30,000 rural households, with majority of the beneficiaries living in Sabah and Sarawak.
RM1bil set aside for rural roads throughout Malaysia, primarily targeted at Sabah and Sarawak. Rural road projects in Sabah amount to RM326mil and Sarawak amount to RM224mil and will benefit 145,000 rural population.
Cost savings of RM1.2bil from the ongoing cost rationalisation of the Pan-Borneo Highway project, reducing the cost to RM29bil.
Sabah and Sarawak will receive the largest portion of Development Expenditures amounting to RM5.2bil and RM4.4bil respectively.
RM4.85bil provided under the Marris fund from the government to al state governments to maintain roads.
RM170mil toward subsidising the cost of transportation and distribution for basic goods to rural areas.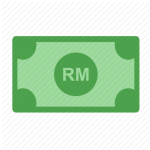 RM5bil BANTUAN SARA HIDUP
RM5bil for BSH and expand scheme to cover 1.1 million single individuals aged above 40 earning less than RM2,000 per month.
All disabled persons aged 18 and above, with an income less than RM2,000 per month, will also be covered.
They will be entitled to receive BSH payment of RM300, and qualify automatically as a recipient of the free MySalam Takaful Scheme.