Introduction to Cold Room System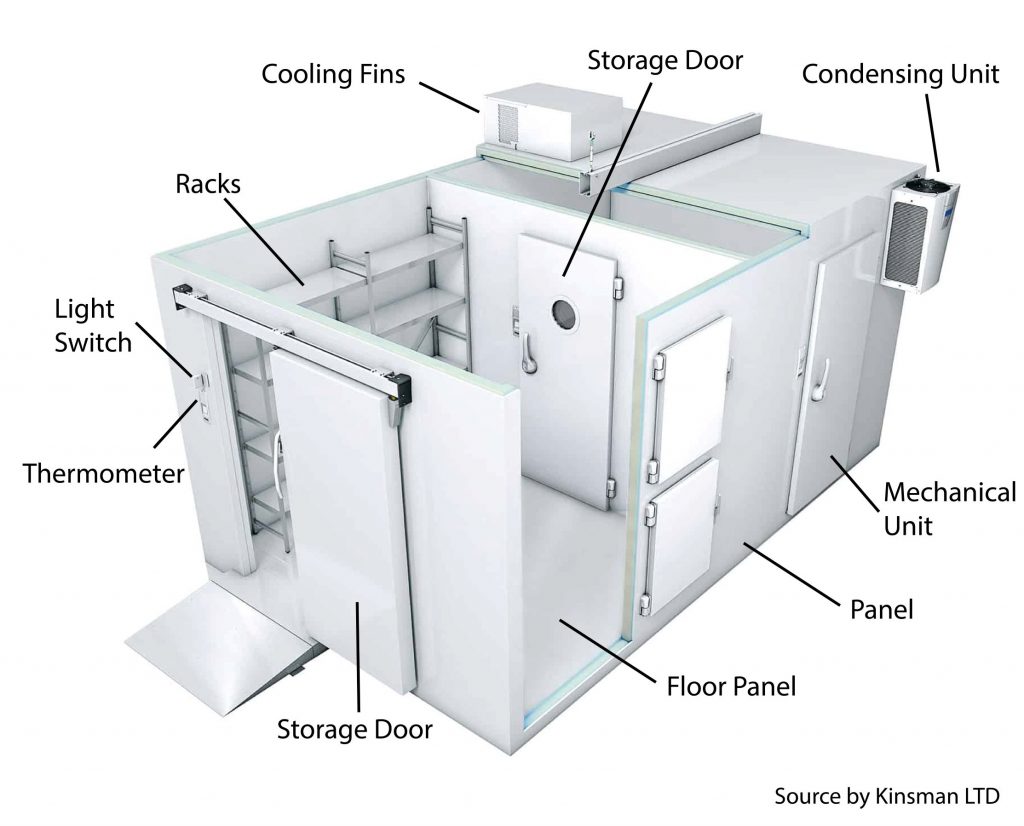 Cold room system is a storage room designed for storing perishable products that need to be refrigeration in an adjustable temperature according to the requirement for a long time to prevent spoilage of products. It has been an essential part of the maritime industry and it is now used on large industrial level or big food storage units such as grocery stores, hospitals, science laboratories, food manufacture, restaurants, warehouses, and more.
To customize a cold room, site visit and consultation are the first step to observe the environment, measure the storage place where client intent to transform into a cold room, and understand about client's request on the features and advantages of cold room. Then, supplier will start the development of customized cold room based on client's requirement. After that, supplier will install the cold room into the storage place, and ensure the equipment works as efficiently as it was customized. Lastly, maintenance of cold room is a must to take place annually to ensure the cold room and its refrigeration equipment are well-function.
Functionality of Cold Room System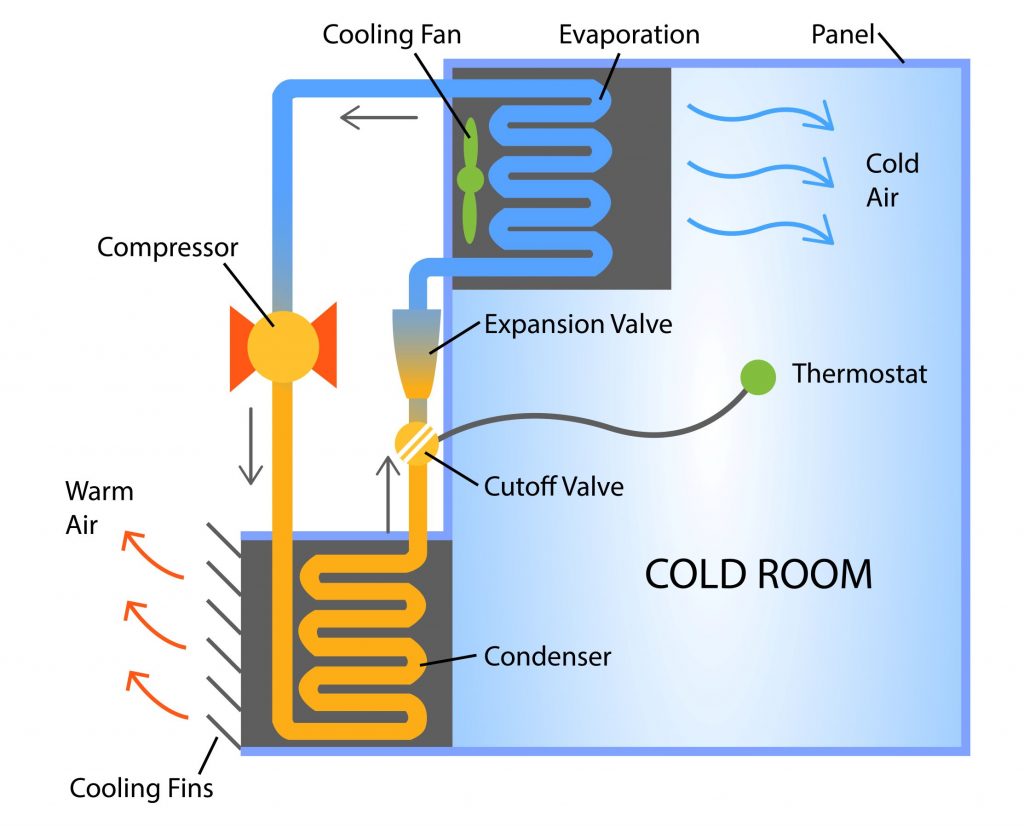 The cold room can maintain the temperature with refrigeration and air conditioning techniques to extend the product life and maintain product quality. The temperature of cold room is depending on the products which will be stored in an environment below the outside temperature for a longer period to avoid them losing the quality and becoming perished. Hence, the life of products can be extended several days by cooling, and several weeks or months by freezing.
The storage of cold room allows business premises to store large amount of perishable products such as fruits, vegetables, meats, seafood, flowers, and even engineering products at a time which increases business production and marketing. Nowadays, technology of cold room system has taken big leaps as different sizes and types of intelligent cold rooms are available and can be customized to meet the storage needs of different industries.
Benefits of Cold Room System
1. Adjustable temperature
Cold room has a temperature control feature which allows us to adjust the temperature according to the requirement. The temperature control feature is not only used for maintaining the product quality in an environment below the outdoor temperature, but also dehydrating and decreasing the moisture to the required level to ensure the products are stored in a dry environment.
2. Ample space
The large storage of cold room allows us to store a huge number of perishable products and create a good amount of space for moving products in and out of the storage. This enables business premises to purchase products that they need in mass without worrying about the products becoming perished.
3. Provide accessibilities
Airtight construction of cold room does not allow the outside air to enter but it allows the temperature of cold storage area to remain at a low and constant temperature for a long period. It will also allow us to store products in the event of an electrical outage, so the temperature remains low even after the electricity has been cut. Wire racks are also great to use to store the products with the constantly surrounding of fresh air.
4. Money efficient
Cold room can decrease the wastage of food and save money for added food as it intelligently creates an apt cold environment with accurate moisture level to increase the life of food or cooking substances and avoid them from spoiling fast.
5. Customizable sizes, features, and shapes
Technology of cold room system has taken huge leaps as different sizes, types, and features of intelligent cold rooms are available and can be customized to meet the storage needs of different industries.