Introduction to FPSO
In Malaysia, there are more than 20 FPSO vessels and FPSO operators are set to continue international expansion and make Malaysia be more capable of serving oil and gas industry globally. Floating production, storage, and offloading (FPSO) is a floating facility that receives, processes, stores, and offloads fluids, such as crude oil, hydrocarbons, and a host of other things, from subsea oil wells or platforms in oil and gas industry.
Most FPSOs are ship-shaped and under the category of ships to build hulls with variety of mooring systems which secure to the seabed. They are designed with the capability of continuous operations for 20 years or longer. They are also high adaptability to wide range of water depth and environmental conditions.
Today, FPSOs become the primary method for many offshore oil and gas producing regions to produce oil and gas in more remote areas and in deeper water around the world.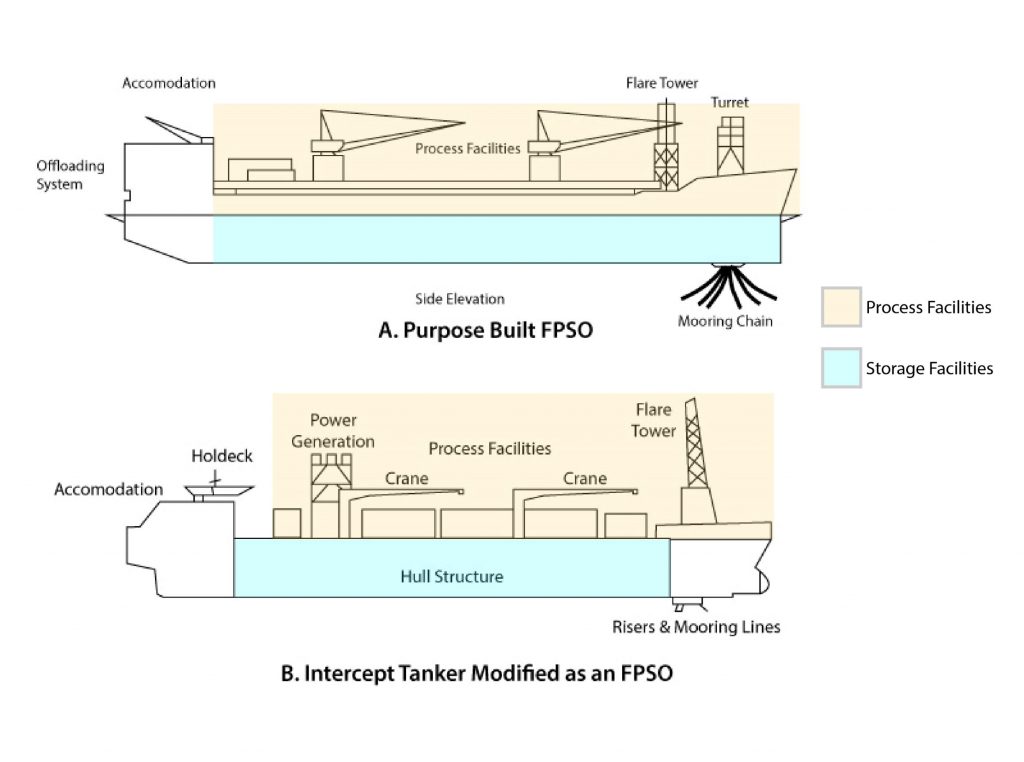 Process of FPSO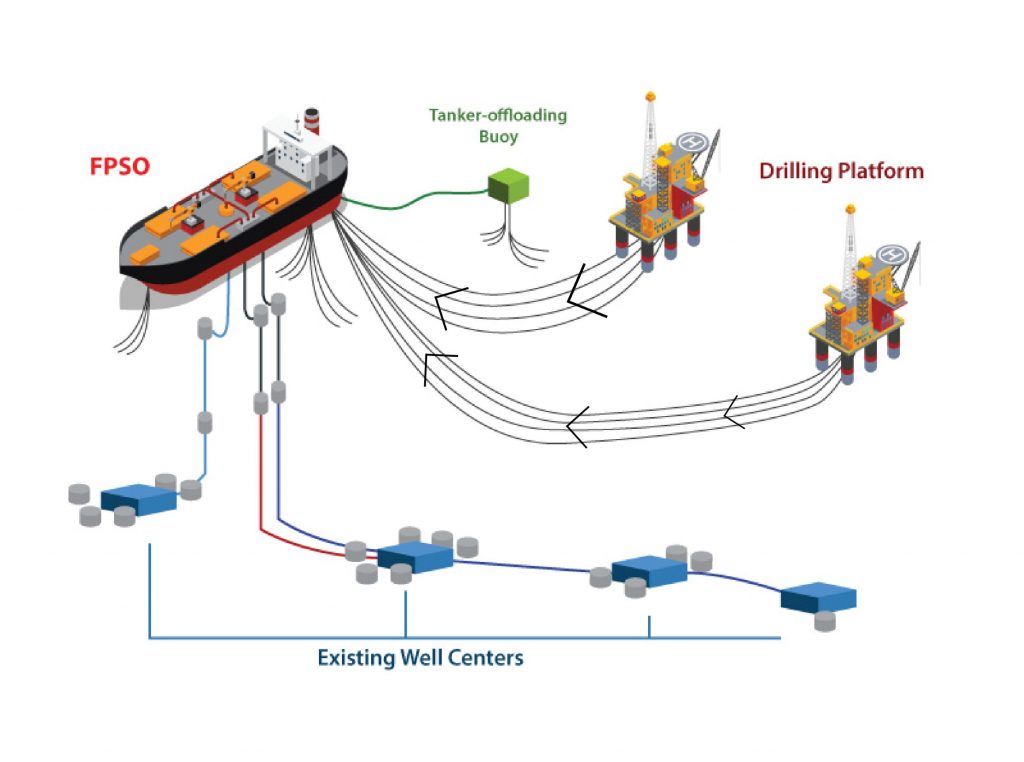 FPSO has been equipped with process equipment above the deck and storage facilities below the deck. Therefore, it has functions of separating well fluids from offshore oil fields into crude oil, natural gas, water and impurities within the topsides process facilities onboard, and storing them into bottom side storage facilities until they can be offloaded onto a shuttle tanker of any offshore field through connection of gas line and offshore flexible pipelines to engage in operations of power stations and other facilities.
During the process on FPSO, associated gas will be used for gas turbine power generation while excess gas will be pressurized with gas compressors and reinjected back into the subsea reservoirs or exported through a pipeline to shore. Water that is produced during the production will be discharged overboard within the environmental limits or injected back into the reservoirs to enhance the recovery of crude oil.